---
Check out the new Blue Grass Council website!
The Blue Grass Council has a new website! The new site was completely redesigned and rewritten from the ground up to be volunteer friendly and serve as a "one-stop shop" for everything you need to know about the council. Visit the new website today at www.bgbsa.org!
---
McKee Fall Adventure
Online registration has been closed for this event because maximum capacity has been reached.
Thank you to everyone who pre-registered. 
We look forward to seeing you at Camp McKee!
Register Now! - Webelos Woods Weekend
This will be a weekend filled with activities for Webelos Scouts only!
---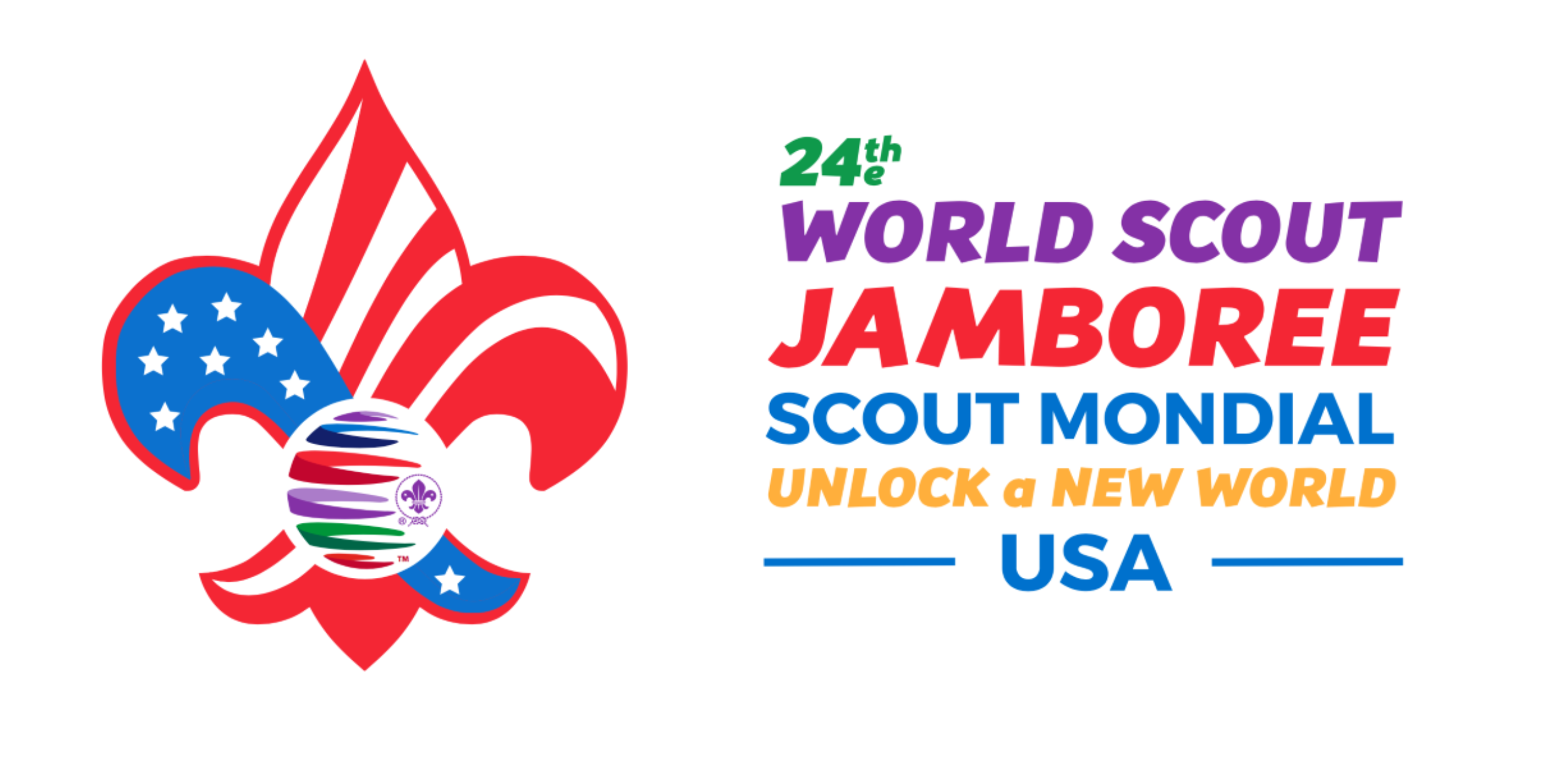 Details of the 2019 World Jamboree:

- Dates: July 22 - August 2, 2019 (travel and tours often add a couple days to this time)

- Location: Summit Bechtel Reserve, Glen Jean, WV (about an hour and fifteen minutes south east of Charleston, WV)

- Youth Requirements: Youth must have been born between July 22, 2001 and July 21, 2005 (i.e. you will be age 14-17 by the time of the Jamboree). If a youth is older than this, they can investigating working on Jamboree staff at the link below.

- Other details (cost, travel, etc.): This information will be shared as we retain information from National and organize details of the trip with the World Jamboree Committee. It is expected that we will be sending a larger contingent than a typical World Jamboree but still fairly small when compared to a National Jamboree. 

- Additional information for the Jamboree can be found HERE. You are able to see information about serving on staff, day visits, equipment requirements, etc. 

If you are interested in one of the contingent leadership positions, please fill out an interest survey
 


 
---
 

POPCORN!!!
MARK YOUR CALENDARS

October 28, 30-31—Show-N-Sell Return Window
Saturday, October 28: 10:00am to 2:30pm
Monday & Tuesday (October 30 & 31): 9:00am to 4:30pm

Units can return 100% of their Show-N-Sell Popcorn to the Council Service Center if returned by October 31. If returning full cases, they must be in original, sealed, unopen cases. Containers must be factory sealed.

October 23 - Begin online orders
November 3—Take orders due online

November 4-24—Prize ordering window (order completed online by unit popcorn kernel)

November 16-17—Product pick up for unit take orders (dates, times, and locations vary by district)
Palisades & Elkhorn Districts: Hallway Feeds, 251 W. Loudon Ave, Lexington, KY
Lake Cumberland, Lonesome Pine, Mountain Laurel, & Shawnee Districts: to be announced

December 8—Final payments due to council (unit check or by credit card, no individual checks)

 
---
Register Now for University of Scouting!
Saturday, November 4th
George Rogers Clark High School, Winchester
NEW DEGREE PROGRAM!

Every Scout Deserves a Trained Leader!
            The University of Scouting Committee of the Blue Grass Council is proud to present the 13th University of Scouting.  The University of Scouting offers supplemental training for all registered adults for all phases of scouting.  These supplemental trainings do not replace the formal BSA training for your position.
Fun, learning and fellowship!  The tools you need for your position!
            There will be courses for Boy Scout Leaders, Cub Scout Leaders, Venture Advisors, Commissioners, Order of the Arrow, youth, camp staff and camp volunteers, charter organization representatives, committee members and interested parents and adults.  Blue Grass Council has a wealth of experienced leaders who will provide you with information that will make your position in Scouting more exciting and fun.  Best of all, you will gain knowledge so that you can provide the best available program for the youth in your community.  
---

The Lion Pilot Program is getting ready to begin in the Blue Grass Council
For more information on this program, CLICK HERE!
---
Eagle Scout Scholarship
Application Window

August 1 thru 
October 31,
2017

College isn't cheap, but for more than 150 worthy Eagle Scouts, it's about to get a lot more affordable.

The National Eagle Scout Association will award nearly $700,000 in scholarships to Eagle Scouts based on their academic performance, Scouting background, college plans and financial need.

The window for the latest round of National Eagle Scout Association scholarships opened Aug. 1, 2017. It will close for good on Oct. 31, 2017. Scholarship recipients will be notified by mail on July 15, 2018, and money will be disbursed to these deserving Eagle Scouts in fall 2018.

The scholarships are highly competitive. Less than 3 percent of the 5,000 expected applicants will receive a scholarship.

But if you are an Eagle Scout between your senior year of high school and junior year of college, you'll want to apply and give yourself a chance at earning some cash for college.

Read on for more details, at the Bryan on Scouting blog
https://blog.scoutingmagazine.org/2017/08/07/eagle-scout-scholarships/ 
---


Pinewood Derby Kits and Accessories Have Arrived!
Come and get them while they last!

Scout Shop Hours
Monday-Wednesday 9:00 AM - 6:00 PM
Thursday and Friday 9:00 AM - 5:00 PM
Saturday 10:00 AM - 3:00 PM
CLOSED on all major holidays
1-859-469-6865
---
---
UPCOMING EVENTS

New items have been highlighted in bright green
Click on the event name to link to online registration and event information on the website.
You may also visit the calendar of events online at www.bgbsa.org.

October 20-22, 2017

Venturing AutumnFest 2017
Camp McKee

October 21.2017

Cubmaster Leader Specific Training
Mercer County Public Library, Harrodsburg

October 21.2017

Den Leader Specific Training
Mercer County Public Library, Harrodsburg

October 21, 2017

Pack Committee Challenge
Mercer County Public Library, Harrodsburg

October 27-29, 2017

Cub Scout McKee Fall Adventure Weekend
Camp McKee

November 4, 2017

University of Scouting - a great training resource for ALL leaders
George Rogers Clark High School, Winchester

November 10-12, 2017

Webelos Woods Weekend
Camp McKee

April 13-15 AND April 27-29, 2018

Wood Badge Training Course
Camp McKee
COMMUNITY EVENTS
The Blue Grass Council is providing information for the following community events. They are not associated with the council or the Boy Scouts of America, however, Scouts may be interested in participating.
(Some events do have an age limit)
If you know of any events that might interest our Scouts, please email a submission request to Susan at sstone@bsamail.org
All events will be approved before being published
(Click the event picture/logo for more information)
---
Military Missions is proud to offer the chance for Scouts and other youth organizations to earn this patch which shows their support for our active military and veterans. It gives them an opportunity to express their gratitude for the sacrificial service of all those who have worn the uniform… past, present, and future. They will go "beyond the yellow ribbon" to give back to those who serve and protect our nation.

Please note, the Scout Leader or other designated adult will be responsible for monitoring and documenting the activities completed by each youth. Once all requirements have been met, the form must be submitted to Military Missions for approval.

If you have any questions, please feel free to email webmaster@military-missions.org or call or text 859-221-9477.