Pack 859 News
Pack 859 News
What the Entire Pack is "Doing" Together...
Subscribe to posts
* IMPORTANT INFORMATION *
ALL Scout Popcorn Order Forms need to be turned in
 Monday Oct 23rd at the Den meeting at the church
* IMPORTANT INFORMATION *
If you are not going to be at the church on Monday Oct 23 
you will need to contact Samantha to set up a time to meet
Please email or text Samantha at 859-576-2624 if you need to meet up at a different time
BLUE GRASS COUNCIL
2017 UNIVERSITY OF SCOUTING
Saturday, November 4
George Rogers Clark High School
2745 Boonesboro Road
Winchester, KY 40391
Every Scout Deserves a Trained Leader!
The University of Scouting Committee of the Blue Grass Council is proud to present the 13th University of Scouting.
The University of Scouting offers supplemental training for all registered adults for all phases of scouting. 
These supplemental trainings do not replace the formal BSA training for your position.
Fun, learning and fellowship! The tools you need for your position!
There will be courses for Boy Scout Leaders, Cub Scout Leaders, Venture Advisors, Commissioners, Order of the Arrow, youth, camp staff and camp volunteers, charter organization representatives, committee members and interested parents and adults. Blue Grass Council has a wealth of experienced leaders who will provide you with information that will make your position in Scouting more exciting and fun. Best of all, you will gain knowledge so that you can provide the best available program for the youth in your community.
If you are interested in attending this year let Kevin know and we will request your transcript from the council if you have been to past UoS 
As always the Pack will reimburse leaders who take optional training such as this.
The Webelos Woods campout for 4th and 5th grade only scouts will be November 10-12. 
No walk-ins allowed. Webelos Scouts, designated adult partners, and adult leaders, must pre-register.
The fee for WEBELOS Scouts is $12.
The fee for participating WEBELOS Scouts includes a patch, and covers their designated adult partner.
Adults may purchase patches at the event for $4.00 each, subject to availability after Webelos Scouts receive theirs.
An adult can be the designated adult partner for UP TO 3 Webelos Scouts (their Scout plus 2 others). NOTE: Scouts CANNOT tent with non-related adults per BSA Youth Protection Guidelines.
It is proper procedure to use permission slips according to your unit's procedures.
Registration and payment must be in the BGC Service Center by Wednesday, November 8th, 6:00 PM.
There will be a cracker barrel on Friday night for unit leaders
It is suggested that you eat supper before you arrive at camp.
Check-in will open at 5 PM Friday at the Admin Building. (look for signs)
You will be directed to the campsite where your unit will be camping. Unless your group is particularly large, you will almost certainly be in a campsite with other units. Anticipate this, organize the campsite accordingly. Communicate and cooperate with one another.
Traffic flow on the camp road is one way. This is necessary in order to keep from blocking the road.
ONLY ONE VEHICLE PER CAMPSITE WILL BE ALLOWED INTO CAMP AT ANY ONE TIME. When it is your turn, get our stuff unloaded and your car returned to the parking lot as quickly as possible. Do not leave your car in camp while you set up. Registered leaders are responsible to enforce compliance with this policy for parents associated with their pack. Please respect this BSA guideline and Camp McKee policy and understand that it is concern for the safety of everyone that these guidelines exist.
There is water available at the campsites.
You will need to bring your own tents, food, cooking equipment, dining fly or tarp, sleeping gear, personal items, and whatever other equipment you choose.
Refer to the WEBELOS program handbook for a list of suggested equipment. Be prepared for cool or wet weather. Part of the program involves hiking a trail. Wear suitable shoes or boots.
Plan camp activities so the Scouts complete advancement: pitching tents, planning menus, cooking, etc.
Use the fire ring in the camp, or elevated fire stands if you choose. Liquid fuels and the equipment used with them are to be handled only by adults. Also, there is wood down all around camp that can be gathered and used.
Cook as a den using simple menus. Keep Saturday's lunch quick and simple: soup, sandwiches.
Leave your bagged garbage in the receptacles in each campsite. You are responsible for cleaning up your area when you leave.

Scouts , Parents, and Guardians
Its time to start selling some popcorn to help fund our Pack.  
October is the only fund raiser we do each year and this funds all the cub awards, food at campouts, rain gutter regatta boats, pinewood derby cars and much much more.
In the past our popcorn sale was successful enough to enable us
 to not have to charge an activity fee as some packs do.  
Please help us keep this tradition going by selling lots of popcorn
In addition to popcorn you sell on your own we ask that ever scout sign up for 2 2 hour show and sell booths at either Michaels on Nicholasville Rd, or Krogers on Tates Creek Rd
Remember, any scout that sells at least $600 worth of popcorn (combined sales from Boots and door to door orders) will get to throw a Whip Cream pie at any Den Leaders face in November!  I'm sure every kid would love to get to participate so help them to achieve this goal by selling lots of popcorn this year.
Our second camping opportunity this year is coming up 
Oct 27th - 29th at Camp McKee
See below for details about this fun event.  
We have seen in the past where registration fills up, so register soon to avoid getting locked out.
The attachment below has a huge amount of information for this upcoming outing event.
Registration link is below
Attention Pack 859 Scouts, Parents, and Guardians,
Our first camping opportunity of the year is fast approaching.
The Palisades District Cub Scout Fall Camp-out registration has just gone live.  The location this year will be Fort Boonesborough in Richmond KY.
Prices are $25 for Scouts, $15 for Siblings/Friends and $10 for adults.    This event like all Cub Scout events are planned and executed by parent volunteers so they are looking for helpful parents to volunteer with the craft and event stations and will offer a Free Staff T-Shirt for parents who volunteer by Sept 22nd.  Please consider helping out if you can, especially if you have two adults camping with your scout for the camp-out.
Scouts will get a T-shirt (if registered by Sept 22) , a Patch, and a free tour of Fort Boonesbourough included with the registration Fee.  
This is sure to be a very fun filled weekend.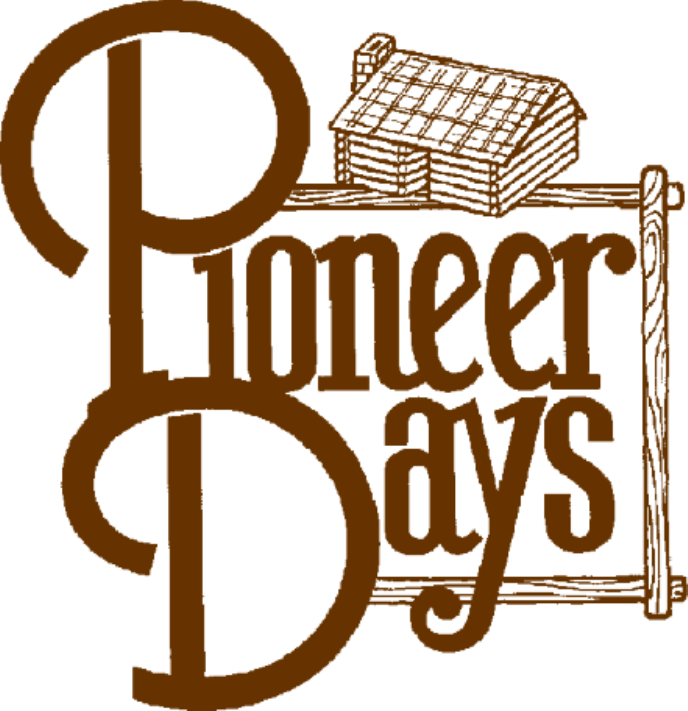 Dates: October 6th thru the 8th
Location: Fort Boonesborough, 4375 Boonesboro Rd. Richmond, KY 40475
Theme: Pioneer Days
Activities: include shooting sports, candle making, fort tours, flint lock rifle demonstration and much much more
Cost: $25 for scouts (includes t shirt, patch, fort tour and other activities)
         $15 for siblings/ bring a friend (includes fort tour and other activities) 
         $10 for adults (includes fort tour and other activities). 
         Additional t shirts maybe purchased for $10 each for adults, siblings or friends. 
         Deadline to register and get a t shirt is September 22nd.  You may register but your Scout will not get a t shirt. 
         Also, adults who volunteer at camp will get a free t shirt, but you must sign up as a volunteer before the September 22nd cutoff. 
Pets are not allowed at this event. Fires will need to be contained and elevated.
Note: Deadline to Register and Get a Shirt is Sept 22nd and final Deadline to register with NO shirt is Oct 4 so register early to ensure your scout gets his shirt!
But, as a last blast for summer we have two final activities.
Summertime Activity - Lexington Legends Baseball and Camping Aug 18-19
Open to all Blue Grass Council Cub Scouts, Boy Scouts and their families. Enjoy a great family night as the Legends take on the Hagerstown Suns and enjoy camping on the field after the game! TICKET PACKAGES AVAILABLE Game tickets only - $10.00 per person Grandstand Camping Package - $20.00 per person Game Ticket, Camping and Meal Voucher—$30 per person Meal vouchers: Youth*—Hot dog, chips and Pepsi product, Adults—Hot dog, hamburger or chicken tenders, chips or fries and Pepsi product All Packages Include the Following: - Game Ticket - Commemorative Patch - On-field Parade - Run the Bases Camping packages include: ¨ Game ticket and camping on the field ¨ Popcorn and a movie following the game ¨ Group photo opportunity with Big L after the game ¨ Breakfast in the morning New this year! Climbing Rock Wall for Blue Grass Council guests only. $5.00 for unlimited climbs!
Summertime Activity - Eclipse watching at McConnell Springs Aug 21st
Newly added final summertime activity!
We will be attending the Lexington Parks and Recreation viewing site at McConnell Springs. This site promises a great view of the eclipse and Lexington Parks and Recreation will be handing out free eclipse viewing glasses. The Parks and Recreation site has the eclipse starting at 1pm and lasting until 4pm. I would like everyone to arrive around 12:30 pm, just so we can all get together and get a good spot for viewing. I will be there with a sign that says "Pack 859" to help everyone locate me.  
By participating in this activity, your scout can earn the eclipse badge as well as get credit towards the Summertime Activity pin. 
Please text Tara  at 859-327-0052 or email me at 
tdavis1979@gmail.com
 to let me know if you plan to attend so I can know who to look for. 
Who
All scouts in Pack 859 and their entire family is invited to come out to ride bikes on the Legacy Trail right here in Lexington.
What
We plan to ride bikes for about 1 hr.  Make sure you bring a helmet and water bottle.  It will likely be hot.
When
Saturday, July 15.  10am-11:30am.  We plan to ride for about 1.5 hrs., but families can stay as long as they like.
Where
We plan to meet 
at the Coldstream Trailhead at McGrathiana Blvd.  I've provided a link below to a google map it in case you need directions.  here.
Each event below has a different volunteer parent leading the activity.  They will email the pack 1 week prior to the date.   Note: Some events REQUIRE registration.